Removes light make-up, sunscreen and daily impurities gently and effectively
Balances skin's microbiome by encouraging cell renewal
Soothes and calms easily-sensitized skin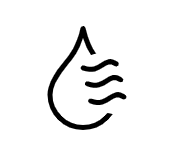 Keeps skin hydrated, soft and supple
Let customers speak for us
The Ritual & Tips
How To Use
Massage a generous portion on slightly damp face and neck, moving in a circular motion. Rinse off with lukewarm water, or remove with a warm, fluffy wet face cloth.
Tips To Elevate The Experience
Massage Milk Ferment onto slightly damp skin right before stepping into the shower, leaving it on as you complete your usual shower routine. Rinse clean just before stepping out for soft and hydrated skin.
Key Ingredients
Ancient Grains
Rice bran and colloidal oatmeal take centre stage in Milk Ferment. These timeless ingredients are rich sources of avenanthramides, minerals and fatty acids - powerful bioactives capable of combating inflammation, reducing irritation and soothing sensitive skin.
Probiotics
Probiotics and lactic acid derived from yogurt extract, help recalibrate your skin's microbiome and restore skin suppleness, by enhancing cellular renewal and encouraging collagen production.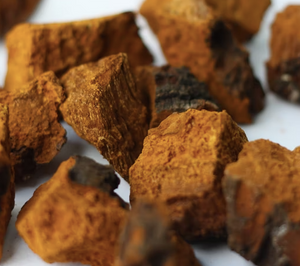 Chaga Mushroom
Chaga mushroom, one of the richest sources of superoxide dismutase enzymes and polyphenols, combats oxidative stress and builds skin's resilience.
Formula Inspiration
Milk Ferment is a celebration of a beauty ritual close to my heart.

Rice has been at the core of Southeast Asian cuisine for thousands of years, and it is also a superstar ingredient featured in multiple beauty rituals across the region.

Growing up, the women in my family would harvest the water from rinsing rice grains and incorporate it into beauty rituals in more ways than one. Certain days, this precious milky liquid would be used to rinse off skincare products, and other days, it would be splashed on bare skin to nourish the skin. Some home remedies also feature fermented rice in various forms, used on their own, or in combination with other ingredients.

Its versatility lends so many possibilities to this nutrient-packed water. And anything not utilised for the day would be used to feed the plants in our garden – and these plants always yield the sweetest fruits, herbs and vegetables.

It is with this traditional practice in mind, that I crafted Milk Ferment, a tribute to the generations of women before me and a revival of a traditional beauty practice.
All Your Questions Answered
Frequently asked questions
Complete Your Ritual
Explore these skincare treats to craft a ritual for your skin and mind
I love it
Just what the packaging promises!
Luxury gentle cleanser, with a very light soft scent.
Cleanses perfectly, whilst leaving a comfortable feeling of hydrated skin.
my skin is loving these products
I feel honestly LUCKY to have discovered you because my skin is loving these products!
Mini facial
Already treated myself to a mini-facial! Double cleanse and Good Earth, followed by Green Nectar and Barrier Warrior. I've been fighting very dry skin lately and I was so impressed with how gentle each product was yet still very effective.
I double cleanse daily, end up walking my dog 3-4 times so multiple applications of sunscreen everyday and end up double cleansing every night. The two cleansers are brilliant!
Amazing products
Your products are amazing! Thank you so much for sharing them with me.