Supports cellular proliferation and a healthy skin barrier
Evens out overall skin tone and helps reduce hyperpigmentation
Soothes and calms finicky skin, and helps reduce redness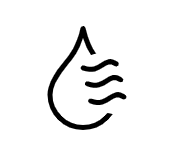 Hydrates skin intensely at a deeper level
Let customers speak for us
The Ritual & Tips
How To Use
Apply a pea sized amount of Barrier Warrior to the whole face, and massage gently with finger tips until it is completely absorbed. Depending on your skin's needs, Barrier Warrior can be used on its own, or with other mists, serums and oils for an additional dose of hydration.
Tips To Elevate The Experience
Barrier Warrior is the perfect lightweight moisturiser for both day and night. For skin in need of a real boost of hydration and nutrients, layer on a generous amount and Barrier Warrior will function gorgeously as a sleeping mask.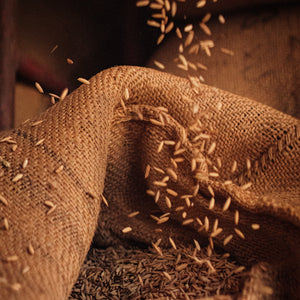 Key Ingredients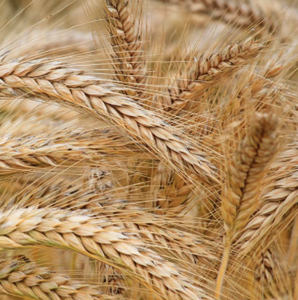 Rice-based Peptide
Innovative grain-based, small-molecular di- and tripeptides stimulate cellular proliferation and metabolism, encouraging collagen synthesis, and overall toning and smoothing of skin texture.
Ceramides Complex
Optimal blend of ceramides complex, cholesterol, free fatty acids and phytosphingosine strengthens the lipid barrier and restores the skin's protective function.
Alpha-arbutin
Alpha-arbutin evens out skin tone by fading dark spots and hyperpigmentation.
Cogon Grass
Cogon grass extract, a pioneering ingredient with the unique ability to enhance cellular hydration in the stratum corneum for a prolonged period.
Beta-glucan
Beta-glucan teams up with bisabolol and niacinamide to provide superior soothing and healing properties, reducing signs of inflammation and irritation, while increasing skin's natural moisture.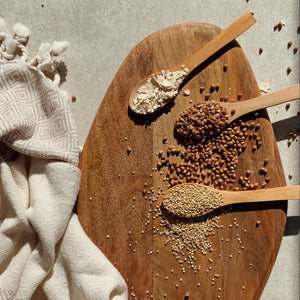 Formula Inspiration
I have always been intrigued by ancient grains.

This vital food group has stood the test of time across cultural and countries, defying trends and fads to remain an intrinsic part of our daily lives. This superfood is complete and whole, simple in form, but holds one of the most nutritionally complex profile.

Growing up, ancient grains have always been fundamental to our way of life and played a pivotal role in my beauty rituals – from mung beans in face masks, adzuki beans in body scrubs and powdered rice in facial treatments, just to name a few. It is through ancient grains that I learnt how a simple ingredient, when used in the right way as nature intended, delivers infinite benefits.

With Barrier Warrior, I was obsessed with leaning on green chemistry to tap into this food group I grew up with, extrapolating their benefits to topical skincare treats, and in the process, elevate our daily skincare ritual into a celebration of the humble grain.
All Your Questions Answered
Frequently asked questions
Complete Your Ritual
Explore these skincare treats to craft a ritual for your skin and mind
I love anything with ceramides and peptides so I knew I'd get on well with this one, love it so much! I just love al the textures and consistencies of all your products!
my skin is loving these products
I feel honestly LUCKY to have discovered you because my skin is loving these products!
Mini facial
Already treated myself to a mini-facial! Double cleanse and Good Earth, followed by Green Nectar and Barrier Warrior. I've been fighting very dry skin lately and I was so impressed with how gentle each product was yet still very effective.
Loved them all
The mask was followed by Green Nectar and barrier warrior. Wow. Loved them all.
great addition after exfoliating treatments
Such a well-rounded product and such a great addition after exfoliating treatments. And I love the light cucumber scent that. Subtle and not overpowering. On my second bottle now!